Reno & Las Vegas Electrification
Electrification: The Solution For a Greener more Energy-Efficient home
The energy industry continues to discover innovative ways to make homes smarter, greener, and more energy efficient. At Have Lights Will Travel, we're dedicated to helping you embrace these advancements through our electrification services. In collaboration with the green energy experts at Qmerit, our Reno & Las Vegas electrification specialists can work with residents to modernize homes, large or small. Our electrification services include everything a homeowner would need to reduce their reliance on fossil fuels, lower utility bills, and pave the way to a more sustainable future.
For a detailed electrification quote for your home, call our Reno & Las Vegas electrification specialists at (775) 355-6301 today!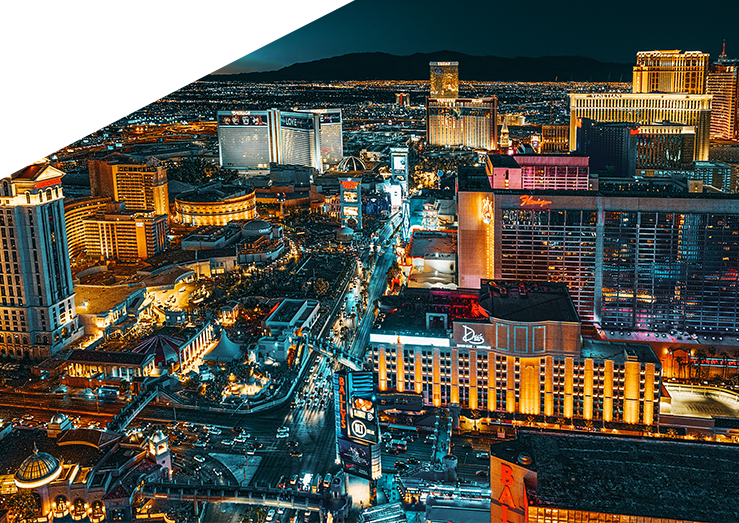 What is Electrification?
The Have Lights Will Travel team is leading the charge in Reno and Las Vegas electrification. The process of "going electric" can include any range of services, from upgrading your home systems to operating on clean energy as much as possible to minimizing your reliance on fossil fuels.
Our electrification services include:
EV Charging Station Installation and Services
Smart Lighting and Automation
Generator Services
LED and Energy Efficient Lighting Solutions
Whether it's installing an electrically powered backup generator, building a designated EV charging station, or optimizing your lighting system to conserve energy, our Reno and Las Vegas electrification team can make it happen. Our goal is to help you save money, maintain comfort, and protect the environment.
The Benefits of Electrification in Modern Homes
Electrification offers numerous advantages for modern homeowners, making it an increasingly popular choice for those seeking to upgrade their homes. Here are some key benefits of embracing electrification:
Energy Efficiency: Electrification can significantly reduce energy consumption by replacing outdated systems with more efficient alternatives, such as LED lighting and smart home technologies. This not only lowers your energy bills but also reduces your carbon footprint.
Environmental Impact: By minimizing the use of fossil fuels and increasing reliance on clean energy sources, electrification contributes to a greener and more sustainable future. This helps combat climate change and reduces air pollution caused by burning fossil fuels.
Cost Savings: By reducing energy consumption, electrification can lead to substantial savings on your utility bills. Additionally, many governments offer incentives and rebates for adopting energy-efficient technologies, making the initial investment even more affordable.
Increased Home Value: Upgrading your home with electrification services can boost its market value. Prospective buyers are often attracted to energy-efficient homes, as they come with lower operating costs and a reduced environmental impact.
Improved Comfort and Convenience: Electrification often involves integrating smart home technologies that allow you to remotely or through automation control various aspects of your home, such as lighting and temperature. This enhances comfort and convenience, making your living space more enjoyable.
Support for Electric Vehicles: With the growing popularity of electric vehicles (EVs), having an EV charging station at home is becoming increasingly important. Electrification service specialists can help you install dedicated charging stations, making it convenient to charge and maintain your EV.
By integrating electrification into modern homes, homeowners can enjoy numerous benefits, including increased energy efficiency, cost savings, and a reduced environmental impact.
Qmerit: A Partnership With Electrification Experts
In furtherance of our commitment to provide electrification solutions to households throughout Reno and Las Vegas, the Have Lights Will Travel team has joined forces with Qmerit, one of the leading names in electrification. Our partnership with allow us to enhance our services. Qmerit's adaptive technologies and innovative solutions make the transition to electric power seamless. With their products and our team of skilled installers, we will ensure your home has all the necessary tools to sustain your lifestyle without relying on fossil fuels.
When you're ready to learn more about electrification, Qmerit, and how our team can benefit your home, call Have Lights Will Travel at (775) 355-6301 or contact our Reno & Las Vegas electricians online today for more information and a no-obligation quote!
Proven Record of Success GLOWING REVIEWS

"We had a walk-through done of our warehouse. We lighting and track lighting issues. HLWT came out and replaced, troubleshot, and repaired everything we needed in one trip. That's how it's done, people! Huge shoutout to these guys!"

- Yvette W.

"Great experience! Everyone I came in contact with had excellent customer service and communication. Great job and was on time. Would recommend them and use again!"

- Tracy H.

"Have Lights Will Travel did a great job. Tthey brought all the right equipment to get the job done quickly and efficiently. Thank you HLWT!"

- Barbara R.

"Raul has helped me with my lighting for years and his communication and workmanship are outstanding!"

- Francis T.

"Our company has used HLWT for 20 years. We had old fluorescent fixtures switched out to LED tubes and WOW what a difference it made. The staff is very efficient, clean, and willing to work within our budget. Highly recommend this very professional team of "

- Rick G.

"Super great, excellent service with top-notch friendly staff."

- Taz M.

"Best lighting company I have ever dealt with! Great products and service."

- Kyle E.

"Tech has shown up at the right address and is working on my lighting issues now. Thank you for being professional. I will use you in the future with my south lake Tahoe business. Keep up the good work."

- Carey S.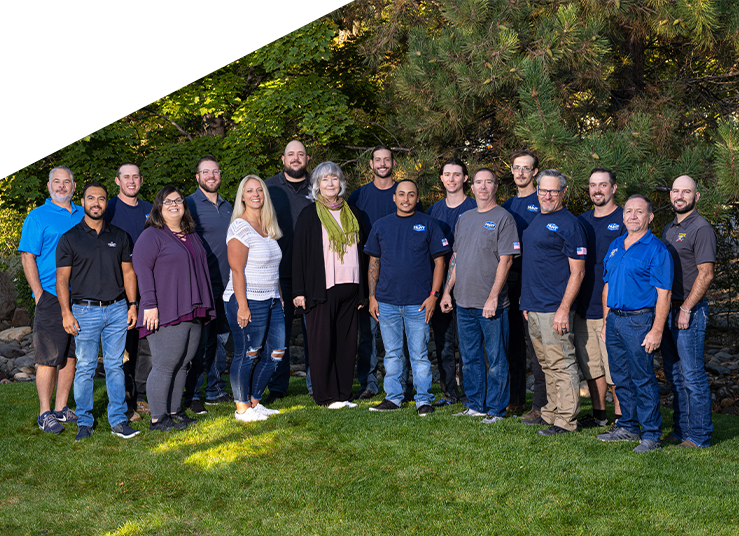 Have Questions? We Have Answers