EV Charger Installation in Reno & Las Vegas
Installing & Maintaining EV Charging Stations in Reno & Las Vegas
With gas prices rising, the use of an electric vehicle is a great benefit not only to your wallet, but the environment. The decrease in the use of fossil fuels by just one driver, means less noxious fumes are entering the air. HLWT-Lighting, Electrical and Signs can provide a solid EV charging station at your home or business to help you ensure your vehicle always has enough energy to get you from place to place. Our experts provide personalized services to all our customers and are dedicated to completing every job to our customers' satisfaction.
Request your free estimate today by calling us at (775) 355-6301 or completing our online form.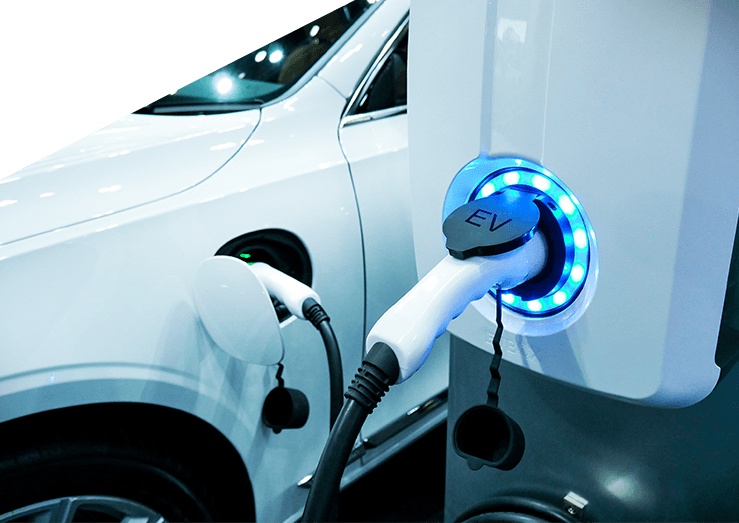 The Benefits of an EV Charger at Your Property
A As the years go by, the number of electric vehicles on the road increase. As the gas prices rise and more electric options are offered by leading car manufacturers, gas-powered cars will be phased out. When you make the decision to purchase an electric vehicle, you must also make the decision about the type of charging station you will have at your home.
The common benefits of an EV charging station are:
Fast charging: All electric vehicles come with a charging cable that connects right to their electrical outlet. However, these cables are known to be slow charging, sometimes taking an entire day to completely charge a vehicle.
Charging at home: Without a charging station at home, you will have to seek a quick charge from one available to the public. This is inefficient because not only will you have to drive to a specific location to charge your car, but you may also end up waiting in line for your turn.
Good for battery: While a public charging station is generally safe for your car's battery, the constant use of a fast charger degrades the battery faster than the charging station installed in a home.
Less expensive: Since you will be charging your car at home, you will not have to endure spending money each time you need to charge up the battery like you would if you went to a public station.
A Partnership with Qmerit Means Reliable Clean Energy Solutions You Can Trust
The partnership between Qmerit and Have Lights Will Travel provides our Reno and Las Vegas service teams with innovative support we can use to deliver reliable, clean energy solutions to homeowners throughout the region.
As electric vehicles (EVs) become more popular, charging stations will become essential to modernized homes. Dedicated charging stations can provide homeowners with greater efficiency and convenience. Qmerit specializes in providing seamless EV charging station installations, making it easy for Reno and Las Vegas residents to charge their vehicles at home.
Qmerit's expertise in electrification and commitment to innovation ensures that we can provide cutting-edge services to meet the diverse needs of our clients.
Through our collaboration with Qmerit, we offer the following:
Expertise: Qmerit's extensive experience in the electrification industry allows us to deliver high-quality EV charging stations and other clean energy solutions tailored to your specific needs.
Quality Products: Qmerit provides top-of-the-line charging stations and other electrification products, ensuring that our clients receive reliable and durable solutions.
ProfessionalInstallation: Our team of skilled installers, combined with Qmerit's innovative technologies, guarantees a seamless and efficient installation process for your EV charging station.
Ongoing Support: After your EV charging station is installed, we continue to provide support and assistance to ensure that your charging system remains in optimal condition.
By partnering with Qmerit, we're able to bring reliable, clean energy solutions, including state-of-the-art EV charging stations, to homes throughout Reno and Las Vegas. This collaboration allows us to contribute to a greener future while offering homeowners the convenience and efficiency they desire.
See what the team-up of Have Lights Will Travel and Qmerit can do for you – call (775) 355-6301 or contact us online now to schedule an appointment with our Reno & Las Vegas team today!
How to Determine Which Type of Charging Station Is Best for Your Property
Depending on how often you use your vehicle, there are 3 levels of EV charging station you can choose. Our Reno and Las Vegas teams can help you explore each option to ensure we install the best station to fit your unique needs.
The 3 levels of EV charging station are:
Level 1: A level 1 charger is the cable included with your vehicle. It plugs into a standard outlet you find in a home or business, but it is the slowest charging method. If you choose this for your station, it can take your vehicle 24 to 40 hours for a full charge.
Level 2: A level 2 charger requires a 240-vault circuit of electricity. If you do not have one on your property, one of our experts can perform the upgrade. Unlike the level 1 charger, it can fully charge your vehicle in just a few hours.
Level 3: A level 3 charger is commonly used at commercial properties and public stations. However, if you desire the fastest charge, one of our experts can assess your property and install this station.
Proven Record of Success GLOWING REVIEWS

"We had a walk-through done of our warehouse. We lighting and track lighting issues. HLWT came out and replaced, troubleshot, and repaired everything we needed in one trip. That's how it's done, people! Huge shoutout to these guys!"

- Yvette W.

"Great experience! Everyone I came in contact with had excellent customer service and communication. Great job and was on time. Would recommend them and use again!"

- Tracy H.

"Have Lights Will Travel did a great job. Tthey brought all the right equipment to get the job done quickly and efficiently. Thank you HLWT!"

- Barbara R.

"Raul has helped me with my lighting for years and his communication and workmanship are outstanding!"

- Francis T.

"Our company has used HLWT for 20 years. We had old fluorescent fixtures switched out to LED tubes and WOW what a difference it made. The staff is very efficient, clean, and willing to work within our budget. Highly recommend this very professional team of "

- Rick G.

"Super great, excellent service with top-notch friendly staff."

- Taz M.

"Best lighting company I have ever dealt with! Great products and service."

- Kyle E.

"Tech has shown up at the right address and is working on my lighting issues now. Thank you for being professional. I will use you in the future with my south lake Tahoe business. Keep up the good work."

- Carey S.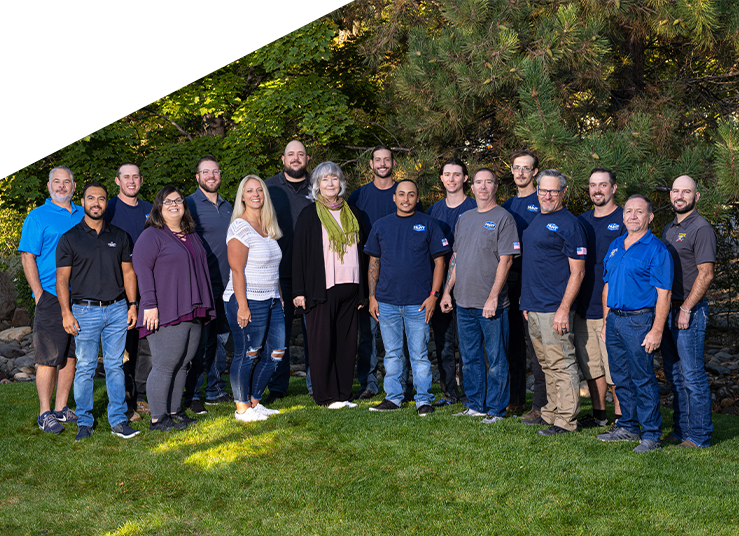 Have Questions? We Have Answers