Commercial Lighting Maintenance Company in Reno and Las Vegas, NV
Have Lights Will Travel is the premier commercial lighting maintenance company in Reno and Las Vegas. Locally owned and operated, our company has been in business for over 35 years.
Our electrical contractors are fully equipped to professionally service your lighting maintenance needs, and will work with you to find the best maintenance option with you lighting system. Should you choose to opt for our maintenance drive by program, our expert technicians will inspect lights that are out at night and provide a full report. We also make sure to work with your schedule to provide maintenance and repair any and all outages on your property as needed.
Benefits of Regular Commercial Lighting Maintenance
Hiring an electrician for lighting maintenance offers a number of benefits to businesses. Electricians are knowledgeable and experienced in installing lighting fixtures, troubleshooting lighting problems, and safely maintaining lighting systems. With proper lighting maintenance, businesses can ensure the safety of their employees and patrons by minimizing potential fire hazards and other accidents caused by lighting malfunctions. Furthermore, hiring an electrician is often more cost-effective than attempting to repair lighting issues with limited resources. Local businesses in Las Vegas and Reno, Nevada that invest in lighting maintenance services provided by our electricians at Have Lights Will Travel can improve the safety of their premises while also saving money in the long run.
---
For reliable commercial lighting maintenance services for your business, contact Have Lights Will Travel & call (775) 355-6301 today!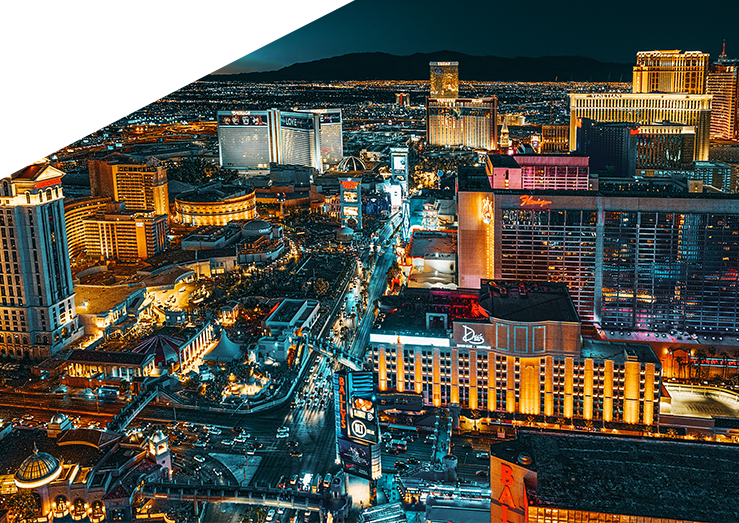 Parking Lot Lighting Maintenance
Did you know? Not only are parking lots the first impression of your business, lighting up dark spots on your property offers multiple benefits like improved safety and reduced crime. Protect your employees and customers, and let us keep your property out of the dark. With our monthly or quarterly lighting maintenance service, you never have to deal with another burned-out light in your outdoor area. Our night-time service maps your property and proactively provides an outage report.
Warehouse Lighting Maintenance
According to the U.S. Department of Energy, lighting accounts for more than 20% of energy used in commercial buildings. Poor lighting maintenance in your warehouse can lead to higher costs. Luckily, maintaining high-quality lighting performance in hard to reach areas is our specialty. We offer warehouse lighting maintenance on a monthly and quarterly basis. Proactive monitoring and maintenance of lighting in your facility will save you time, costs and peace of mind.
Exterior Sign Maintenance
If you own a business in Nevada, you understand the importance of keeping exterior signs bright and shiny. Exterior signage is susceptible to the elements, and a deep clean involves more than spraying a hose upward. That's where we come in. Our monthly or quarterly sign lighting maintenance service will keep your signs shining bright all year long.
---
Contact us today for experienced commercial lighting maintenance services.
Why Choose Us for Your Lighting Services
Our Customer Service
Our lighting services company is well established in Reno and Las Vegas, with a reputation for an innovative approach to challenging lighting projects. As we reach new markets across Nevada and California, we remain committed to offering high-quality work and superior customer service.
Our Clients
We service commercial clients large and small in the Reno and Las Vegas area. Check out a couple of our customers and what they have to say about our lighting services.
Proven Record of Success GLOWING REVIEWS

"We had a walk-through done of our warehouse. We lighting and track lighting issues. HLWT came out and replaced, troubleshot, and repaired everything we needed in one trip. That's how it's done, people! Huge shoutout to these guys!"

- Yvette W.

"Great experience! Everyone I came in contact with had excellent customer service and communication. Great job and was on time. Would recommend them and use again!"

- Tracy H.

"Have Lights Will Travel did a great job. Tthey brought all the right equipment to get the job done quickly and efficiently. Thank you HLWT!"

- Barbara R.

"Raul has helped me with my lighting for years and his communication and workmanship are outstanding!"

- Francis T.

"Our company has used HLWT for 20 years. We had old fluorescent fixtures switched out to LED tubes and WOW what a difference it made. The staff is very efficient, clean, and willing to work within our budget. Highly recommend this very professional team of "

- Rick G.

"Super great, excellent service with top-notch friendly staff."

- Taz M.

"Best lighting company I have ever dealt with! Great products and service."

- Kyle E.

"Tech has shown up at the right address and is working on my lighting issues now. Thank you for being professional. I will use you in the future with my south lake Tahoe business. Keep up the good work."

- Carey S.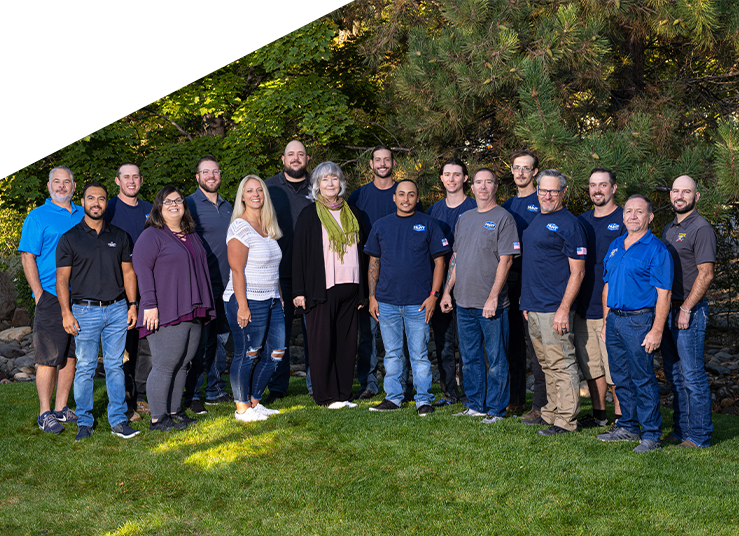 Have Questions? We Have Answers