Lighting Upgrades & Retrofits in Reno and Las Vegas
Have Lights Will Travel is the premier lighting upgrades and retrofits provider in Reno and Las Vegas. Locally owned and operated, our company has been in business for over 35 years. We specialize in LED retrofits for signs, menu boards, office lights, warehouse lights, exterior lighting and more. Contact us today to learn more.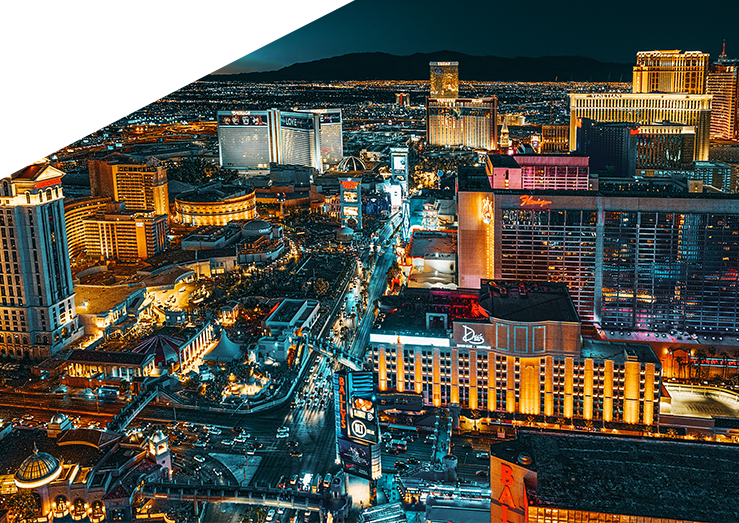 Why Upgrade Lighting for Your Commercial Property?
Cost Savings: You'll likely be surprised by what your dated lighting really costs, and a detailed estimate can be illuminating. Research shows upgrading from outdated fluorescent lighting with LEDs can save as much as 78% on electrical costs over the course of 25 years. Why? LED lights are more energy efficient, so they burn less energy, produce less heat, and need less maintenance than fluorescent or metal halide lighting.
More Cost Savings - Rebates and Incentives: Local power companies benefit from commercial and industrial energy upgrades. When you use less energy, it means more to go around. Compound that across a city or an entire state, and you reduce the need for additional power plants to be built. That's why power companies started offering rebate programs. Locally, NV Energy offers Nevada businesses a variety of energy-efficient incentives for improvements to existing facilities – and they include lighting.
Even More Cost Savings - Lighting Quality and Longevity: LEDs are more durable than other kinds of lighting. They last longer and they offer comparable or often better light quality, too. A good quality LED bulb can perform for 25,000 hours or longer – 25 times longer than traditional light bulbs. LEDs can be used across a range of applications thanks to their compact size, minimal maintenance needs, durability, and unique ability to focus light. Plus, since they contain no mercury, they have a smaller environmental impact.
You Guessed It, More Cost Savings - Increased Productivity: Bad lighting can promote sleepiness and cause issues like headaches and eye strain – not a great recipe for employee productivity. Give your staff a workspace with lighting that mimics true daylight – it's better for the body and the mind. Better, brighter lighting has been linked to fewer accidents, improved mental performance and morale, and higher productivity.
Ready to upgrade your lighting for your business? Give us a call today for any questions. Our technicians are here to help!
Exterior Signs
An LED upgrade for an exterior sign is a simple way to make it look modern and fresh, all without the expense and delay of getting an entirely new sign. LEDs offer superior energy efficiency, with energy consumption between 50 and 90% percent less than traditional lighting systems. We're fully equipped to upgrade your business sign, complete with warranties to cover labor and materials.
Exterior Lighting
Business owners may spend a lot of time thinking about interior lighting or their exterior sign, but parking lot lighting isn't always on their radar. A well-lit parking facility improves safety and gives people positive first and last impressions. The best way to light up your lot without breaking the bank? LED retrofit service. Business owners can reduce their parking lot maintenance costs and provide better lighting with a modern LED lighting system. Let our team map your property to identify dark spots. We'll prepare a report of our findings, plus pricing and recommendations for upgrading to LEDs in your parking facility.
Warehouse and Office Lighting
Buildings like warehouses, schools, and offices traditionally used linear fluorescent tubes for lighting. These facilities are typically equipped with recessed troffers – just right for linear lighting. If you're considering upgrading to linear LEDs, you have options. We'd be happy to prepare a proposal outlining your options.
Things to Consider Before Your LED Retrofit
Prioritize Lighting Specifications for Your Business
• Wattage - Wattage is a measurement of the amount of energy a bulb needs to light up. If energy savings is a primary goal, this is an important number.
• Rated Life - This number refers to the length of time an LED is designed to function before reaching 70 percent of its original brightness. This number matters if longevity is a goal.
• Lumens - This measurement indicates how much light a bulb will put out.
• Efficacy - This is a ratio of lumens produced per watt of consumed energy. If primary goals are energy savings and visual appeal, this number will be important.
• Correlated Color Temperature (CCT) - This value is an indication of the color of light emitted by a given fixture or bulb.
• Color Rendering Index (CRI) - This is a measurement of how accurately a light source reflects color. If color accuracy matters in your project, so does this number.
Talk to an Expert
Once you have an idea of the specifications that matter for your project, find an expert who can advise you on the best products to make them a reality. Have Lights Will Travel has extensive experience with LED retrofits and we can advise you on reputable manufacturers and brands, so don't hesitate to ask.
Why Choose Us for Your Lighting Services
Our Customer Service
Our lighting services company is well established in Reno and Las Vegas, with a reputation for an innovative approach to challenging lighting projects. As we reach new markets across Nevada and California, we remain committed to offering high-quality work and superior customer service.
Our Clients
We service commercial clients large and small in the Reno and Las Vegas area. Check out a couple of our customers and what they have to say about our lighting services.
Proven Record of Success GLOWING REVIEWS

"We had a walk-through done of our warehouse. We lighting and track lighting issues. HLWT came out and replaced, troubleshot, and repaired everything we needed in one trip. That's how it's done, people! Huge shoutout to these guys!"

- Yvette W.

"Great experience! Everyone I came in contact with had excellent customer service and communication. Great job and was on time. Would recommend them and use again!"

- Tracy H.

"Have Lights Will Travel did a great job. Tthey brought all the right equipment to get the job done quickly and efficiently. Thank you HLWT!"

- Barbara R.

"Raul has helped me with my lighting for years and his communication and workmanship are outstanding!"

- Francis T.

"Our company has used HLWT for 20 years. We had old fluorescent fixtures switched out to LED tubes and WOW what a difference it made. The staff is very efficient, clean, and willing to work within our budget. Highly recommend this very professional team of "

- Rick G.

"Super great, excellent service with top-notch friendly staff."

- Taz M.

"Best lighting company I have ever dealt with! Great products and service."

- Kyle E.

"Tech has shown up at the right address and is working on my lighting issues now. Thank you for being professional. I will use you in the future with my south lake Tahoe business. Keep up the good work."

- Carey S.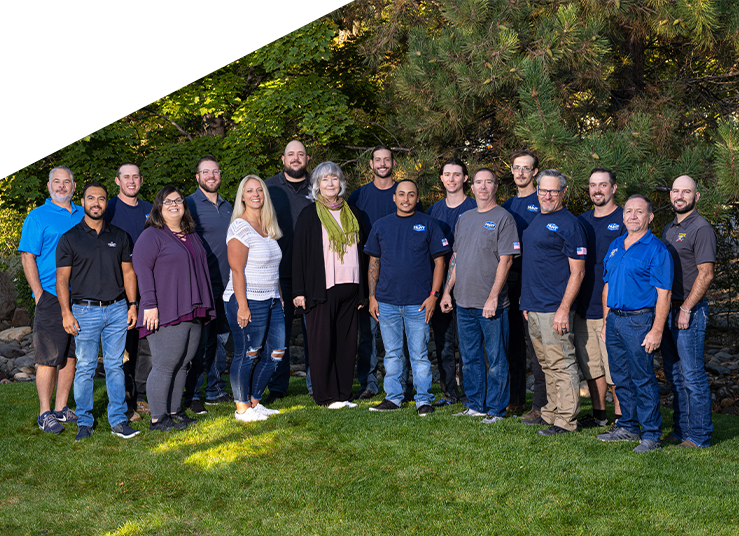 Have Questions? We Have Answers